Patrik is a dance teacher and member of the famous swing dance company The Harlem Hot Shots. Patrik happiest on stage, which is obvious when you see his famous smile and surprising agility. It is impossible not to notice his love for all music that swings, as soon as he sets foot on the dancefloor. He gets inspiration from the big dancers of the 30's like Al Minns and Leon James, although he makes his moves his own.
Sandra enjoys travelling. Although she is a bit afraid of flying, that has not stopped her from performing and teaching all over Europe and Asia. She is a restless soul and doesn't think it is enough only to teach and perform: she also organises swing dance camps and writes, choreographs and produces a yearly swing dance musical together with Mattias Lundmark. Those musicals, as she sees it, is the best! I mean, who doesn't love singing, dancing and self-made glittery costumes?! www.lindychristmas.com
Sandra loves old swing clips. She is a bit obsessed with them and has a big collection. Her goal is to study and learn them herself and then finally teach them. She has a clear authentic vision and in her work, she aims to keep and hone the style, craziness, energy and feeling of the golden age.
Class 1985, Matteo De Stefano starts his career as a dancer at the age of 13, when he caught the attention of the dancing world winning the Italian championship of Woogie Boogie for the category Junior E. In 2002 he started to dedicate himself to the study of Lindy Hop and Charleston, participating to various stages in Italy and to the best dance camps abroad (Herrang Dance Camp SWE, Rock That Swing GER, Harlem LI), with some of the best teachers at international level. After few years, he decided to dedicate himself to the role of teacher, choreographer and event organizer; he took part to some important European event linked to Swing music and dance, exhibiting in front of an expert and passionate public.
When not fine-tuning plans to take over the world, Gossia can be found at the heart of the London swing community. A core member of London's Shag Pile and growing leader in the London community, Gossia found Swing Dancing whilst looking for a way to express her love of music and vintage style.
Starting with Tap and Authentic Jazz, she quickly came to discover Lindy hop, Balboa and Collegiate Shag. From these early days, she has continuously trained, seeking inspiration by travelling around the world. She has even once run off to join the circus, having performed an extended run at the prestigious 2015 Edinburgh Fringe Festival.
When teaching Gossia focuses on connection, a strong foundation from which the character of each partner can find expression in individual style. She teaches weekly classes, at special events and festivals with some of the world's top shag dancers, and performs across the continent. And is also a part of the Euro Shag team, and can be seen shagging up a storm on dance floors across London, Europe, and the world!
Since 1998, Mikey Pedroza has been dedicated to the understanding and preservation of classical American Jazz dances such as Charleston, Lindy Hop, Balboa, Slow Dancing (Blues) and Solo Jazz. Hailing from Orange County, California, he passionately developed his own perfect blend of powerful movement and classic grace with a hard-edged and playful style which is evident each time he steps onto the floor. Such dedication and originality have earned him numerous awards at national dance competitions as well as opened avenues for teaching and performing.
The same passion and energy Mikey exudes on the floor, he brings to students around the world. And as an instructor, he encourages his students to be self-expressive and creative while establishing a strong understanding of connection, lead/follow technique, frame, body awareness and mechanics. By building a good technical base, students are then free to develop their own personalized style with confidence. Mikey hopes that by sharing his love and knowledge of these dances with others, that they too will find joy in this classical American art form.
Ira Ishchuk from Kiev, Ukraine. She started dancing Lindy Hop in 2006 and found that this is the best way to express yourself, have fun, meet people and discover the world. She first found her way into couple dancing as a Follower (with a capital F), but since then has found thrill in her own interpretation and improvisation. She prefers to dance for, and with, her partner rather than the audience and doesn't go for flashy dancing. She tries to follow as much as it is possible and find ways to have the most comfortable, joyful and unified dance: "Listen to the music, your partner, and your body. Follow these guidelines and you'll have the best dances ever!" During the last year, she has been teaching Lindy Hop and Blues in Germany, Poland and Lithuania.
Shorty George is one crazy dance cactus. When he started dancing, he forgot that he needed water to survive. While dehydrating himself, he enjoyed making his partner smile, as well as dancers around him. Since 2004, he's rocked out as a Lindy Hop, Blues, and Balboa dancer. In Iceland, Turkey, Poland, Israel, Greece & Spain, George taught Lindy, Balboa, & Blues Workshops & brought great energy, humour, and entertainment to the classes while teaching some useful techniques to improve people's dancing, such as musicality, partner connection, feeling, character, & improvisation. Watch what Madrid & Krakow have to say about his teaching or visit www.shortygeorge.com.
Fun track is all about fun.
In this classes you will have the opportunity to learn fun moves, tricks and even some other dances that can contribute to your dancing and of course having fun!
In the end that is a point of dancing…
What is more delightful than to put a smile on the face of your partner and bringing more joy to your dancing.
This is a track that consists of different taster classes (6 classes) that will happen during whole weekend.
You can expect lots of exciting surprises that will be published right before workshops.
There is not so much to tell you or to explain about these two fantastic dances.
Dynamic, fun, beautiful, crazy, exciting and so many more words can be used to describe those two dances but we all know why we love them.
On this weekend we will have wonderful teachers who will share their skills, love and passion for dance with all of us.
All of them are individuals that can offer us their insights and wisdom to get our own dancing more fun, elegant and better.
This is your opportunity to enjoy and learn more so you and your partner (or just you in case of Solo Jazz) can shine and enjoy more on the dance floor.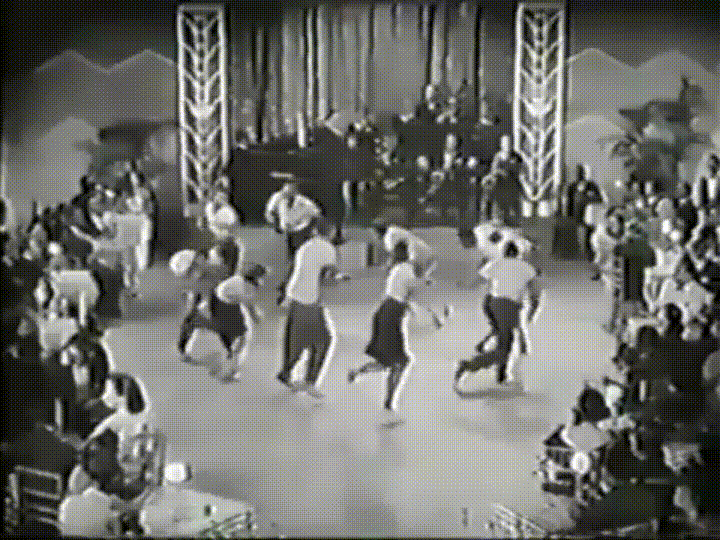 [[[["field18","equal_to","Yes"]],[["show_fields","field2,field31,field5"],["show_fields","field39"]],"and"],[[["field29","equal_to","One track"]],[["show_fields","field46"]],"and"],[[["field29","equal_to","Full Pass"]],[["show_fields","field45"]],"and"],[[["field46","contains","Solo Jazz"]],[["hide_fields","field18"]],"and"],[[["field46","equal_to","Solo Jazz"]],[["show_fields","field47"],["hide_fields","field51"]],"and"],[[["field56","equal_to","Yes"]],[["show_fields","field55"]],"and"],[[["field29","equal_to","Party pass"]],[["hide_fields","field20,field56,field54,field55,field57,field58"]],"and"],[[["field29","equal_to","Party pass"]],[["show_fields","field59"]],"and"]]
WORKSHOP VENUE
All workshops will be held at Savska 120, Centar za ples, sport i fitness Buena Vista.
FRIDAY PARTY

VENUE

Friday party venue is at Ilica 222.
SATURDAY PARTY

VENUE

Savska 120, Centar za ples, sport i fitness Buena Vista.
SUNDAY PARTY

VENUE

Sunday party venue is at Ulica Augusta Cesarca.